---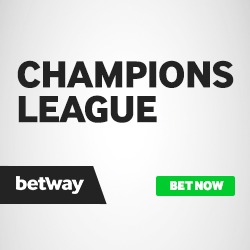 ---
Today Soccer Predictions & Tips
Soccer Predictions & Tips for Today
What can you expect in our soccer tips for today? We of course try and cover as many today matches as possible, but typically will restrict the predictions to what we determine to be the top and most popular 20-30 games, maximum. Some days we will have the maximum of 30, while others we might just have the top tips for 5 games today.
We try and initially focus on the main and most popular leagues with games today, and these would include the English Premier League, Bundesliga, LaLiga, Ligue 1, as well as the SA Premier League (PSL). After we have put the predictions for those top leagues with games today, we then look at the lower leagues and start with the ones which our users are most interested in. We determine this by looking at which leagues users search for using our league finder. Apart from tips for matches today, you can also find tips for pools that have matches ending today, such as sportstake 13 and soccer 13.
What predictions do we provide on Soccer Matches Today?
We provide full-time score predictions for all soccer games for today. These tips are the total number of goals scored by both teams, at full time.
By using our tips, you can place bets on the following markets:
correct score tips, over under, both teams to score tips, total goals, as well as 1X2 bets.
These are the most popular leagues:
In order to create these soccer tips for today, we use our own algorithm and historical data. We also enable users to vote on what they think the outcome will be and we use these crowd-results to assist in fine tuning our model. Finally, we also provide detailed head2head analysis on all soccer tips for today so that you can see what data is used and decide to use the data in your own way if you disagree with our tips
Today Match Predictions & Tips FAQ
Which Leagues are in today's tips
We cover all leagues, but will have specific focus on the major European leagues and the South Africa leagues, like the PSL.
Can I leave tips for the matches today
Yes of course. We welcome and encourage our users to leave their own tips. These are then shared with the crowd to help everyone become more knowledgeable.