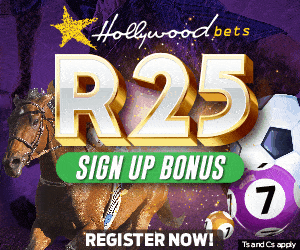 Sat 06.06 - S4 V1 P1
Match
Results

Bayer Leverkusen vs Bayern Munich

03:30 PM / Sat 06.06

Bundesliga

2 - 4

Eintracht Frankfurt vs Mainz 05

03:30 PM / Sat 06.06

Bundesliga

0 - 2

Fortuna Dusseldorf vs Hoffenheim

03:30 PM / Sat 06.06

Bundesliga

2 - 2

Borussia Dortmund vs Hertha BSC

06:30 PM / Sat 06.06

Bundesliga

1 - 0
Fri 05.06 - S4 V1 P1
Match
Results

Santa Clara vs Sporting Braga

08:00 PM / Fri 05.06

Portuguese Liga

3 - 2

Górnik Zabrze vs Lechia Gdańsk

08:30 PM / Fri 05.06

Ekstraklasa

2 - 2

Freiburg vs Borussia M'gladbach

08:30 PM / Fri 05.06

Bundesliga

1 - 0

Desportivo Aves vs Belenenses

10:15 PM / Fri 05.06

Portuguese Liga

0 - 2
Thu 04.06 - S4 V1 P1
Match
Results

Marítimo vs Vitória Setúbal

07:00 PM / Thu 04.06

Portuguese Liga

1 - 1

Benfica vs Tondela

08:15 PM / Thu 04.06

Portuguese Liga

0 - 0

Tychy 71 vs Zagłębie Sosnowiec

08:40 PM / Thu 04.06

Division 1

1 - 1

Vitoria Guimaraes vs Sporting CP

10:15 PM / Thu 04.06

Portuguese Liga

2 - 2
Wed 03.06 - S4 V1 P1
Match
Results

Honvéd vs Mezőkövesd-Zsóry

08:00 PM / Wed 03.06

Hungarian Cup

2 - 1

Salzburg vs Rapid Wien

08:30 PM / Wed 03.06

T-Mobile Bundesliga

2 - 0

Werder Bremen vs Eintracht Frankfurt

08:30 PM / Wed 03.06

Bundesliga

0 - 3

Famalicão vs Porto

10:15 PM / Wed 03.06

Portuguese Liga

2 - 1
Tue 02.06 - S4 V1 P1
Match
Results

Brøndby vs SønderjyskE

07:00 PM / Tue 02.06

Superliga

1 - 0

ÍF vs EB / Streymur

08:00 PM / Tue 02.06

Premier League

2 - 1

Austria Wien vs Admira

08:30 PM / Tue 02.06

T-Mobile Bundesliga

1 - 0

Hansa Rostock vs Waldhof Mannheim

08:30 PM / Tue 02.06

3. Liga

0 - 1
Soccer4 Results
Like soccer 1 the punters must accurately predict the correct results of four games and with each game offering six different bets the odds and wins climb steeply.
The cost of the bet amount is R6 a single entry, and the cost of a multiple entry is R6 per combination.
Soccer 4 games are played every day and sometimes there are more than one set of fixtures per day. This means four totally separate teams will be part of this pool bet.
The betting opens on the same day as the matches and closes by 5 pm or 7 pm each round dependent on kick-off times.
The fixtures are available at retail shops and online, on the national lottery we and mobi sites.
The pool for each round can reach R80 000 per day.
For each mini jackpot there is there is a pool code, for example SFF.
The results are available online immediately after the matches and the winning scores will be calculated and announced within hours of completion, but generally the next day.
The status for winners will state the term "Official" as well as the amount of jackpot winners and the dividend. The average winning amount for 12 winning punters for example is around R5000.