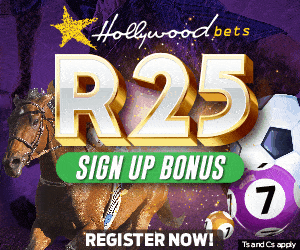 Sat 06.06 - S13 V2
Match
Results

Bayer Leverkusen vs Bayern Munich

03:30 PM / Sat 06.06

Bundesliga

2 - 4

Borussia Dortmund vs Hertha BSC

06:30 PM / Sat 06.06

Bundesliga

1 - 0

Eintracht Frankfurt vs Mainz 05

03:30 PM / Sat 06.06

Bundesliga

0 - 2

Fortuna Dusseldorf vs Hoffenheim

03:30 PM / Sat 06.06

Bundesliga

2 - 2

RB Leipzig vs Paderborn

03:30 PM / Sat 06.06

Bundesliga

1 - 1

Boavista vs Moreirense

10:15 PM / Sat 06.06

Portuguese Liga

0 - 1

Werder Bremen vs Wolfsburg

01:30 PM / Sun 07.06

Bundesliga

No result for this match

Union Berlin vs Schalke 04

03:30 PM / Sun 07.06

Bundesliga

No result for this match

Augsburg vs Köln

06:00 PM / Sun 07.06

Bundesliga

No result for this match

Erzgebirge Aue vs Karlsruher SC

01:30 PM / Sun 07.06

2. Bundesliga

No result for this match

Hannover 96 vs Heidenheim

01:30 PM / Sun 07.06

2. Bundesliga

No result for this match

Stuttgart vs Osnabrück

01:30 PM / Sun 07.06

2. Bundesliga

No result for this match

Rio Ave vs Paços de Ferreira

10:00 PM / Sun 07.06

Portuguese Liga

No result for this match
Tue 02.06 - S13 V2
Match
Results

Brøndby vs SønderjyskE

07:00 PM / Tue 02.06

Superliga

1 - 0

Austria Wien vs Admira

08:30 PM / Tue 02.06

T-Mobile Bundesliga

1 - 0

Příbram vs Slavia Praha

08:00 PM / Tue 02.06

Gambrinus Liga

0 - 1

Werder Bremen vs Eintracht Frankfurt

08:30 PM / Wed 03.06

Bundesliga

0 - 3

Portimonense vs Gil Vicente

08:00 PM / Wed 03.06

Portuguese Liga

1 - 0

Famalicão vs Porto

10:15 PM / Wed 03.06

Portuguese Liga

2 - 1

Sturm Graz vs Wolfsberger AC

06:30 PM / Wed 03.06

T-Mobile Bundesliga

1 - 2

Salzburg vs Rapid Wien

08:30 PM / Wed 03.06

T-Mobile Bundesliga

2 - 0

Marítimo vs Vitória Setúbal

07:00 PM / Thu 04.06

Portuguese Liga

1 - 1

Benfica vs Tondela

08:15 PM / Thu 04.06

Portuguese Liga

0 - 0

Vitoria Guimaraes vs Sporting CP

10:15 PM / Thu 04.06

Portuguese Liga

2 - 2

Hannover 96 vs Dynamo Dresden

06:30 PM / Wed 03.06

2. Bundesliga

3 - 0

Sparta Praha vs Teplice

08:00 PM / Wed 03.06

Gambrinus Liga

3 - 0
Tue 26.05 - S13 V2
Match
Results

Borussia Dortmund vs Bayern Munich

06:30 PM / Tue 26.05

Bundesliga

0 - 1

Bayer Leverkusen vs Wolfsburg

08:30 PM / Tue 26.05

Bundesliga

1 - 4

Werder Bremen vs Borussia M'gladbach

08:30 PM / Tue 26.05

Bundesliga

0 - 0

Eintracht Frankfurt vs Freiburg

08:30 PM / Tue 26.05

Bundesliga

3 - 3

Greuther Fürth vs Osnabrück

06:30 PM / Tue 26.05

2. Bundesliga

0 - 2

Erzgebirge Aue vs Darmstadt 98

06:30 PM / Tue 26.05

2. Bundesliga

1 - 3

Jahn Regensburg vs Nürnberg

06:30 PM / Tue 26.05

2. Bundesliga

2 - 2

Wehen Wiesbaden vs Sandhausen

06:30 PM / Tue 26.05

2. Bundesliga

0 - 1

RB Leipzig vs Hertha BSC

06:30 PM / Wed 27.05

Bundesliga

2 - 2

Augsburg vs Paderborn

08:30 PM / Wed 27.05

Bundesliga

0 - 0

Fortuna Dusseldorf vs Schalke 04

08:30 PM / Wed 27.05

Bundesliga

2 - 1

Hoffenheim vs Köln

08:30 PM / Wed 27.05

Bundesliga

3 - 1

Union Berlin vs Mainz 05

08:30 PM / Wed 27.05

Bundesliga

1 - 1
Sat 23.05 - S13 V2
Match
Results

Bayern Munich vs Eintracht Frankfurt

06:30 PM / Sat 23.05

Bundesliga

5 - 2

Borussia M'gladbach vs Bayer Leverkusen

03:30 PM / Sat 23.05

Bundesliga

1 - 3

Wolfsburg vs Borussia Dortmund

03:30 PM / Sat 23.05

Bundesliga

0 - 2

Freiburg vs Werder Bremen

03:30 PM / Sat 23.05

Bundesliga

0 - 1

Paderborn vs Hoffenheim

03:30 PM / Sat 23.05

Bundesliga

1 - 1

Schalke 04 vs Augsburg

01:30 PM / Sun 24.05

Bundesliga

0 - 3

Mainz 05 vs RB Leipzig

03:30 PM / Sun 24.05

Bundesliga

0 - 5

Köln vs Fortuna Dusseldorf

06:00 PM / Sun 24.05

Bundesliga

2 - 2

Teplice vs Slovan Liberec

06:00 PM / Sat 23.05

Gambrinus Liga

2 - 0

Holstein Kiel vs Stuttgart

01:30 PM / Sun 24.05

2. Bundesliga

3 - 2

Hamburger SV vs Arminia Bielefeld

01:30 PM / Sun 24.05

2. Bundesliga

0 - 0

Karlsruher SC vs Bochum

01:30 PM / Sun 24.05

2. Bundesliga

0 - 0

BATE vs Dinamo Brest

04:00 PM / Sun 24.05

Belarusian Cup

1 - 0
Sat 16.05 - S13 V1
Match
Results

Borussia Dortmund vs Schalke 04

03:30 PM / Sat 16.05

Bundesliga

4 - 0

Augsburg vs Wolfsburg

03:30 PM / Sat 16.05

Bundesliga

1 - 2

Fortuna Dusseldorf vs Paderborn

03:30 PM / Sat 16.05

Bundesliga

0 - 0

Hoffenheim vs Hertha BSC

03:30 PM / Sat 16.05

Bundesliga

0 - 3

RB Leipzig vs Freiburg

03:30 PM / Sat 16.05

Bundesliga

1 - 1

Eintracht Frankfurt vs Borussia M'gladbach

06:30 PM / Sat 16.05

Bundesliga

1 - 3

Köln vs Mainz 05

03:30 PM / Sun 17.05

Bundesliga

2 - 2

Union Berlin vs Bayern Munich

06:00 PM / Sun 17.05

Bundesliga

0 - 2

Werder Bremen vs Bayer Leverkusen

08:30 PM / Mon 18.05

Bundesliga

1 - 4

Arminia Bielefeld vs Osnabrück

01:30 PM / Sun 17.05

2. Bundesliga

1 - 1

Greuther Fürth vs Hamburger SV

01:30 PM / Sun 17.05

2. Bundesliga

2 - 2

St. Pauli vs Nürnberg

01:30 PM / Sun 17.05

2. Bundesliga

1 - 0

Wehen Wiesbaden vs Stuttgart

01:30 PM / Sun 17.05

2. Bundesliga

2 - 1
Soccer 13 Results and Payouts
The biggest soccer pool in South Africa is Soccer 13, whereby punters must accurately predict the results of 13 matches – on a bi-weekly basis.
The pool amount is carried over should no bettor hit the maximum number of correct results.
Off season the fixtures are taken from obscure leagues across the globe but in-season the main league action comes from Europe and the South African Premier League.
The average pool win is R2 million while the record win was shared by two players, with each earning R7 million. That means that if only one of them had won that round, they would have won a staggering R14 million. The average pool per round is R20 million and there are pay-outs for 12, 11 and ten correct predictions.
The soccer 13 punter will have to predict the correct results from a list of 13 scheduled matches with Home win, draw and away win the bet-options. The minimum bet for a one-line bet is R1.50 but this will be multiplied the more chances a punter takes – for example if the bet-maker wants to double chances by hedging bets on half the fixtures. The more chances the higher the stake and with the math reaching incredible proportions there is no way a bettor can place wagers on every possible result.
There are many options to place stakes, with online, retail shops, the TAB, WhatsApp and banking the preferred methods.