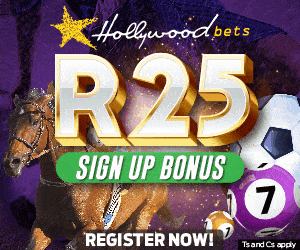 Sat 23.01 - S10 V2
Match
Results

Mamelodi Sundowns vs Swallows

03:00 PM / Sat 23.01

Premier League

1 - 1

Black Leopards vs Chippa United

03:30 PM / Sat 23.01

Premier League

0 - 3

Huesca vs Villarreal

03:00 PM / Sat 23.01

Primera Division

0 - 0

Barnsley vs Norwich City

05:00 PM / Sat 23.01

Fa Cup - Qualification

1 - 0

Baroka vs AmaZulu

05:00 PM / Sat 23.01

Premier League

0 - 2

Maritzburg United vs Orlando Pirates

05:00 PM / Sat 23.01

Premier League

0 - 1

Brighton & Hove Albion vs Blackpool

05:00 PM / Sat 23.01

Fa Cup - Qualification

2 - 1

Queens Park Rangers vs Derby County

05:00 PM / Sat 23.01

Championship

0 - 1

Stellenbosch vs Kaizer Chiefs

05:00 PM / Sat 23.01

Premier League

0 - 0

Swansea City vs Nottingham Forest

05:00 PM / Sat 23.01

Fa Cup - Qualification

5 - 1
Sat 23.01 - S10 V3
Match
Results

Bayer Leverkusen vs Wolfsburg

04:30 PM / Sat 23.01

Bundesliga

0 - 1

Freiburg vs Stuttgart

04:30 PM / Sat 23.01

Bundesliga

2 - 1

Arminia Bielefeld vs Eintracht Frankfurt

04:30 PM / Sat 23.01

Bundesliga

1 - 5

Augsburg vs Union Berlin

04:30 PM / Sat 23.01

Bundesliga

2 - 1

Lens vs Nice

06:00 PM / Sat 23.01

Ligue 1

0 - 1

Brighton & Hove Albion vs Blackpool

05:00 PM / Sat 23.01

Fa Cup - Qualification

2 - 1

Ipswich Town vs Peterborough United

05:00 PM / Sat 23.01

League One

0 - 1

Portsmouth vs Hull City

05:00 PM / Sat 23.01

League One

0 - 4

Millwall vs Bristol City

05:00 PM / Sat 23.01

Fa Cup - Qualification

0 - 3

Aston Villa vs Newcastle United

10:00 PM / Sat 23.01

Premier League

2 - 0
Fri 22.01 - S10 V1
Match
Results

Fortuna Dusseldorf vs Greuther Fürth

07:30 PM / Fri 22.01

2. Bundesliga

3 - 3

Osnabrück vs Erzgebirge Aue

07:30 PM / Fri 22.01

2. Bundesliga

0 - 1

Willem II vs PEC Zwolle

09:00 PM / Fri 22.01

Eredivisie

1 - 3

Borussia M'gladbach vs Borussia Dortmund

09:30 PM / Fri 22.01

Bundesliga

4 - 2

Anderlecht vs Waasland-Beveren

09:45 PM / Fri 22.01

Jupiler League

0 - 0

Benevento vs Torino

09:45 PM / Fri 22.01

Serie A

2 - 2

Stoke City vs Watford

09:45 PM / Fri 22.01

Championship

1 - 2

Levante vs Real Valladolid

10:00 PM / Fri 22.01

Primera Division

2 - 2

PSG vs Montpellier

10:00 PM / Fri 22.01

Ligue 1

4 - 0

Virtus Entella vs Pisa

10:00 PM / Fri 22.01

Serie B

2 - 1
Thu 21.01 - S10 V3
Match
Results

NEC vs Fortuna Sittard

07:45 PM / Thu 21.01

Knvb Beker

3 - 2

Zulte-Waregem vs OH Leuven

07:45 PM / Thu 21.01

Jupiler League

2 - 3

Ibiza vs Athletic Club

08:00 PM / Thu 21.01

Copa Del Rey

1 - 2

Valencia vs Osasuna

08:00 PM / Thu 21.01

Primera Division

1 - 1

Genk vs Gent

10:00 PM / Thu 21.01

Jupiler League

1 - 1

Liverpool vs Burnley

10:00 PM / Thu 21.01

Premier League

0 - 1

VVV vs Go Ahead Eagles

10:00 PM / Thu 21.01

Knvb Beker

1 - 0

Lazio vs Parma

10:15 PM / Thu 21.01

Coppa Italia

2 - 1

Eibar vs Atletico Madrid

10:30 PM / Thu 21.01

Primera Division

1 - 2

Flamengo vs Palmeiras

12:00 AM / Fri 22.01

Campeonato Brasileiro

2 - 0
Wed 20.01 - S10 V1
Match
Results

Black Leopards vs Cape Town City

05:00 PM / Wed 20.01

Premier League

0 - 2

Maritzburg United vs TS Galaxy

05:00 PM / Wed 20.01

Premier League

0 - 3

Orlando Pirates vs Golden Arrows

05:00 PM / Wed 20.01

Premier League

0 - 0

Stellenbosch vs Baroka

05:00 PM / Wed 20.01

Premier League

2 - 3

SuperSport United vs AmaZulu

05:00 PM / Wed 20.01

Premier League

1 - 1

Swallows vs Chippa United

05:00 PM / Wed 20.01

Premier League

1 - 1

Juventus vs Napoli

10:00 PM / Wed 20.01

Super Cup

2 - 0

Real Betis vs Celta Vigo

10:00 PM / Wed 20.01

Primera Division

2 - 1

Fulham vs Manchester United

10:15 PM / Wed 20.01

Premier League

1 - 2

Manchester City vs Aston Villa

08:00 PM / Wed 20.01

Premier League

2 - 0
Soccer 10 Results and Payouts
The win amounts of soccer 10 can reach close to a million rand for a single player and in July 2018 a punter won an incredible R750 000, being the only bettor to correctly predict 10 out of 10 results.
Soccer 10 is normally played midweek or over a weekend and can pay anything from a paltry R20 to a life-changing amount. This is what draws the punters to this format. The risk and reward side is appealing. We also offer Soccer 10 tips.
The matches are taken from leagues across the globe, with many far-flung games to the fore in the European pre-season.
From August to May (World Cup and Euro Championships notwithstanding the pool attention normally turns to the top competitions in Europe, while the local PSL games are often included.
Like almost all soccer pools across the betting world, the punter places a stake on 10 scheduled football matches – with three bet choices available on each game – a Home (H), draw (X) or away (A) result.
The minimum bet is R2 and this is for picking one result on all ten matches. The amount increases with double and triple chances, with a calculated formula deciding the stake amount.
An example of a punter using the multi-choice option will read: 2x2x2x2x2x2x2x2x2x2 – for a total wager of R4056.
The win amounts can reach staggering amounts with the South African record pay-out a whopping R 2 million.