Latest Electronic League Fixtures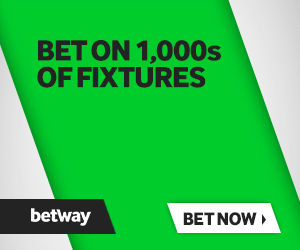 Which eSoccer League do you want to see tips for?

FIFA Battle Champions League Tips
FIFA Battle Premier League Tips
FIFA Elite League Tips
FIFA LigaPro Tips
FIFA Champions League B Tips
FIFA Cyber Stream Tips
FIFA Battle International Tips
FIFA Cyber Pro League Tips
FIFA Battle Night Europa Tips
FIFA Battle La Liga Tips
FIFA Battle Euro 2020 Tips
FIFA Battle Bundesliga Tips
FIFA Battle Series A Tips
Electronic League betting is a relatively new betting product. It came about as due to the Coronavirus outbreak there were no soccer matches to watch or bet on. A few European soccer leagues decided to compete with each other playing FIFA 20 on Playstation and soon almost every European league decided to join in and take part. The first Electronic League was called the FIFA 20 Ultimate QuaranTeam (from the word quarantine), and is raising funds for charity.
However, there is already a LaLiga Electronic League and no doubt there will be many many more coming up.

How it works is that each team is represented by a player, who plays FIFA 20 on the playstation against other teams/players. This means that it isn't just team versus team, but more like player versus player. It also means that a team that would normally not stand a chance against a bigger, better team can actually win, as it's up to the skill of the individual player on the FIFA 20.
Electronic League Betting Markets
There are still very few betting markets for Electronic Leagues, and these are mainly over/under 2.5, full time, double, handicap and draw no bet. Each half is 6v minutes, with the full game being 12 minutes. It looks like betting sites are starting to increase the number of markets and odds they have for eSoccer (Electronic soccer). The markets are now more closely resembling real soccer betting markets such as:
1×2, double chance, draw no bet, over/under 2.5/3.5/4.5, 1st Goal, etc.
Popular Electronic eSport Soccer Leagues
Which leagues are available for betting? Initially eSoccer (Electronic soccer) started off with with the FIFA Quarantine league. This then expanded to included LaLiga. Now there are many leagues playing and more launching all the time. The main ones playing at the moment include:
Liga Pro
1 Division Fufv
2 Division Fufv
Cyberleague Pro Series RPL
eSport Battle Predictions
ESports Battle Champions League
ESports Battle Champions League B
Esports Battle Cis Cup
Esports Battle English Premier League
Esports Battle German Bundesliga
Where to Watch Electronic League Soccer Matches
So you have placed a bet on eSoccer and now you want to watch the game. Although most users go to Twitch to watch eSports, we could not find the electronic soccer games being streamed there. Our recommendation is to watch on eleagueTV.
Electronic League Results
The easiest place to see the electronic league results is on the betting site where you placed your bet. If you can not locate it there, you can use our site as we will have the full list of all electronic soccer results.
At the moment the
How to watch Electronic Leagues?
Where to bet on Electronic Soccer
Almost every betting site in South Africa is now offering electronic soccer betting. The most popular sites for electronic soccer betting at the moment are Hollywoodbets, Betway, WSB, Supabets and Sunbet. Some are offering bonuses and promotions to entice you to test out the betting experience on eSoccer, and these typically include placing a bet and standing a chance at winning a cash prize. The betting sites have also made it very easy to find the electronic betting games and markets. Almost all of them have banners on the homepage promoting it, but more than that, they have placed the electronic soccer leagues under the main soccer section. Simply look for soccer matches today, and you will see all the eSoccer games available. If you enjoy electronic soccer betting, you should also look into other eSports betting in South Africa.
Electronic League Predictions and Tips
We will be rebuilding a new prediction engine so that we can make predictions on all upcoming eSports Battle electronic league and soccer matches. Stay tuned. We will be using historical data, current form and our AI engine data from real soccer games to make predictions and tips for Electronic leagues. We will also be providing you with the details from previous matches so that you can make informed decisions about which Electronic soccer team and market to bet on.